Antara Banerjee, author of The Goddess in Flesh, believes that poetry has the power to question society and better the world, while being significantly relevant to the current political scenario of the nation.
Speaking to the audience on Saturday at Title Waves in Bandra during the launch of her book, 'Pieces of a Tormented Mind', Banerjee said, "My book is divided between romance and rebellion. Even romance has a hint of rebelliousness, and that is what the book signifies, especially with respect to the present political condition of our nation."
 In a conversation with panellists Mahabanoo Mody-Kotwal; producer, actor and director of The Vagina Monologues, Bina Elias Sarkar, poet and Founder of International Gallerie and Vinita Agarwal, an award-winning poet and curator of PEN, Mumbai, Banerjee added, "Our ability to voice our opinion,; the need to say no to the injustice occurring around us, is crucial, and that is exactly the theme of the launch."
According to Vinita Agarwal, "If you read Pieces of a Tormented Mind with a political stance, it resonates with the politics of the present times, and personally, the essence of rebelliousness definitely struck a chord with me." Moreover, encouraging Banerjee's belief in the power of poetry, Mahabanoo Mody-Kotwal addressed the audience by saying, "Everyone who's here, I hope somehow you always support the art. We really need not be afraid because, what's the worst that could happen?"
Speaking about her inspiration behind writing fierce poetries, Banerjee said, "My poetry is special because it is inspired by mythology." She also expressed that her poems are a result of the impact that news regarding female atrocities had on her as a teenager. "The reports were explicit, and they stayed with me," she said. Revealing her thoughts on the present manner of reportage, she added, "News of rape and murder are quickly followed by soft, inconsequential ones, thereby diluting the seriousness of the matter. As a result, these pieces of news get lost in people's minds and fail to inspire them to raise their voices."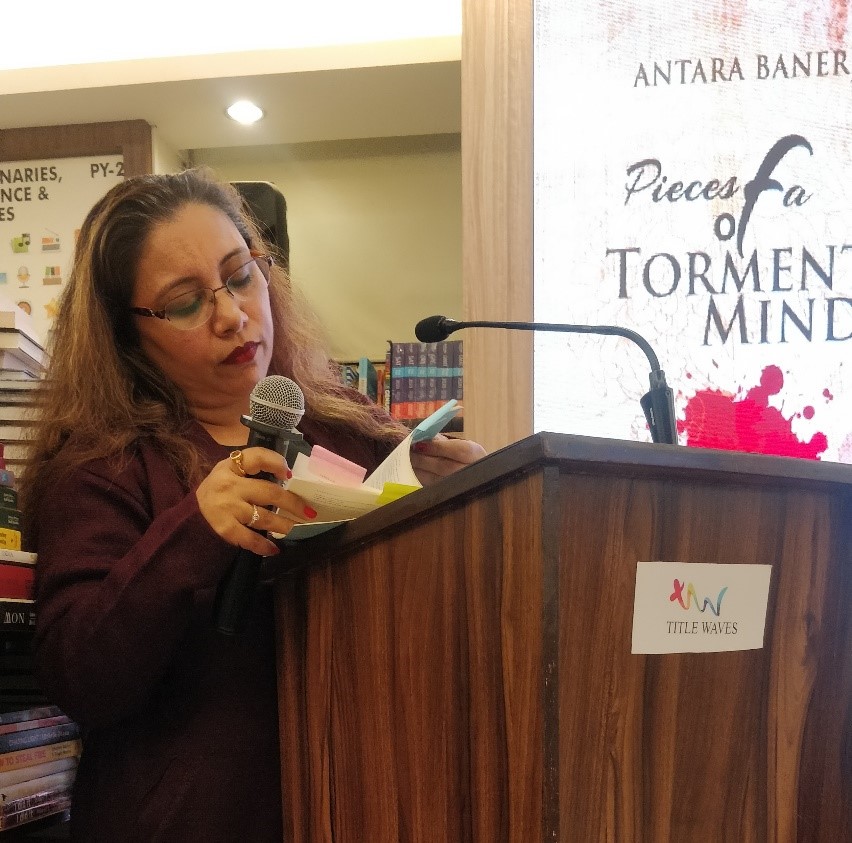 The panel unanimously agreed that educating the masses about choosing right from wrong can make a significant difference in the society, and poetry plays an important role in it. "It is my naïve hope that we will build a better future for the young generation," said Bina Sarkar
Also present at the event were Gayatri Chawla, author of The Invisible Eye and Smeetha Bhaumik, the founder of Women Empowered – India, a poetic forum for sharing ideas, who read out excerpts from their own poetries that characterized their personal political and social stances.
By Shruti Vanjare & Ananya Endow
Latest posts by spiceenquirer
(see all)